North York Baseball Association offers house league competition for boys and girls born between 2004 and 2013. 

T-Ball > born in the years 2013, 2014
Jr. Rookie Ball > born in 2012
Sr. Rookie Ball > born in 2011
Mosquito > born in the years 2009,2010
Peewee > born in the years 2007,2008
Bantam > born in the years 2003,2004, 2005, 2006
Registration for next season opens January 2020. Notices will be posted on the website in December. Returning families will be notified by email. All registrations are on a  first-come-first-served basis.
The season starts the first week of May and runs until the end of August. Championship Day for all teams except T-ball are held the first weekend in September. Since our league runs through the summer, we cannot accept registrations for children who will be away more than 3 weeks during July and August. There are other leagues that operate only to the end of June. [North York Baseball also runs a summer camp.]  Each team plays one game per week (Monday, Tuesday or Wednesday) at Bond Park in North York. Early games start at 6:30PM, later games, usually for the older teams, start at 8:30PM. 
Fees range from $100 to $200 per season, depending on the age level. There are discounts for families registering more than one child.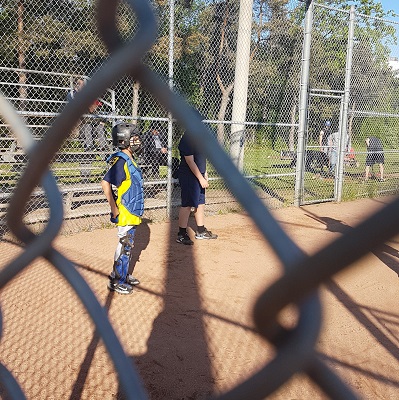 Every effort is made to keep the teams at the same skill level. With that in mind, parents and players can expect some team adjustments during the first two weeks of the season. 
NYBA understands that parents like to car-pool, and players like to be with their friends, however, our commitment rests in meeting only 1 friend request.  This does not apply to siblings of the same age. 
Prior to the start of each season, NYBA runs clinics for T-Ball, Rookie and Mosquito players to improve their skills. NYBA also tries to provide practice times on weekends for some divisions. 
North York Baseball Association can only be successful if there are enough volunteers for coaches and assistant coaches. There are opportunities to volunteer on the registration form. The number of teams in any house league level is dependent on the number of coaches available, so please give generously of your time.  
The North York Baseball Association is celebrating 50 years of bringing baseball to the community. We look forward to having you join us! 
Play Ball! 
Paul Chamberlain,  
Registrar House League
pchamp@sympatico.ca